Ex RAEME service persons are preferred by this employer. They value our skill sets and our adaptability.
SERVICE TECHNICIAN – OPEN GEARING DIVISION
WESTERN AUSTRALIA
Fuchs Lubricants (Australasia) Pty Ltd is a unit of the global Fuchs group, the world's largest independent lubricant manufacturer. Fuchs' success is based on a combination of premium products backed by German technology and a specialist focus on lubricants in the mining, industrial, automotive, private label and open gearing lubrication industries. The Health and Safety of employees, contractors and visitors is our top priority.
http://www.seek.com.au/job/29250946?pos=1&type=standard&engineConfig=&tier=no_tier&whereid=

WA Police are looking for people to fill the following position:
Level 4 is in the Breath section
Level 5 is in charge of the Speed section
Level 4 Technical Officer
As long as responses to the requested selection criteria are addressed then pretty much guaranteed an interview. Don't worry if you know nothing about Speed or breath instruments – you will receive training.
The RAEME Association WA Constitution as voted in by members on ANZAC Day has been officially ratified by the Department of Commerce and Consumer Protection effective 29th of May 2015. Well done to all those involved!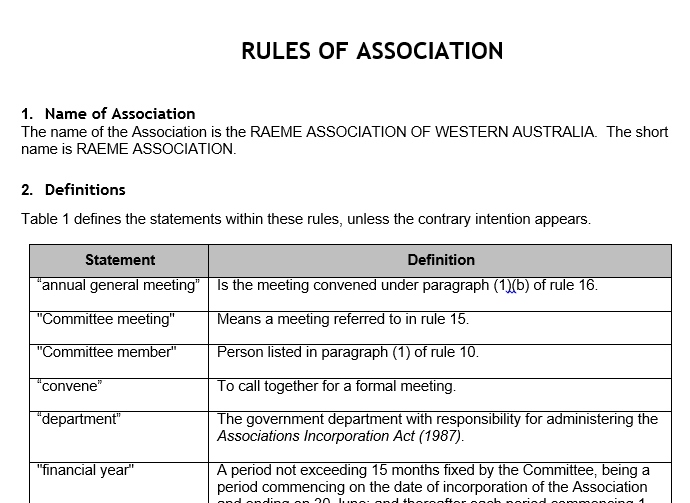 ANZAC Day 2015 after march event was held at the Kings Hotel. If you did not attend you missed out on a great day! Have a look at the photos.
A great time was had by all and we hope to see you next year!
The Reunion to commemorate the 20th anniversary of the closure of the Australian Army Apprentice Scheme will be held in the Albury/Wodonga area over the weekend of 23 – 25 October 2015. The Reunion Friday and Saturday events have been specifically centralized on the Albury CBD so that those attendees choosing accommodation in the Albury CBD will not have to drive anywhere, except to Latchford Barracks.
Click HERE to download all the details!