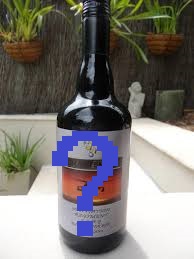 Place Your Orders at the shop NOW!
Welcome to the long awaited update for the RAEME Port for 2015. For those of you that may not be aware, the RAEME Port for 2015 is sponsored by the Special Operations Logistics Squadron (SOLS) based in Holsworthy, NSW.
Since earlier this year, the Sqn has been busily compiling ideas, designs and sent a label design to the Army Branding Manager in late May. Unfortunately, we were unsuccessful with our designs and after returning from Ex TS, we went back to the drawing board. As of this morning, all final details have been completed and the following is our final product:
Bottle: Buller Wines Victoria Tawny Port Bottle
Port Wine: Buller Wines 10 year Special Blend
Cost: $25 per bottle
All orders shall be completed, NLT 24 Sep 15 which will allow us to have the bottles in freight before the RAEME birthday.
PLEASE NOTE - Port will be available for collection at the Association RAEME Birthday Celebration on the 28th of November. Click HERE for more event details!