Hi Folks,
Could I please ask that you share the following sign to your different groups to let them know what is out there that they can participate in on a weekly basis. Obviously this is the beginning and we are hoping that the timings and locations are right. If there is any feedback, we would be happy to hear it so we can adjust the programs to suit maximum participation.
The Hydrotherapy is a trial program. It is free and comes without the usual requirement of a GP referral. This is on trial for 3 – 6 months and will continue on if it shows to be of value, and if it gets great participation, we will look to expand to other areas as well.
I would love your support to get these activities booming.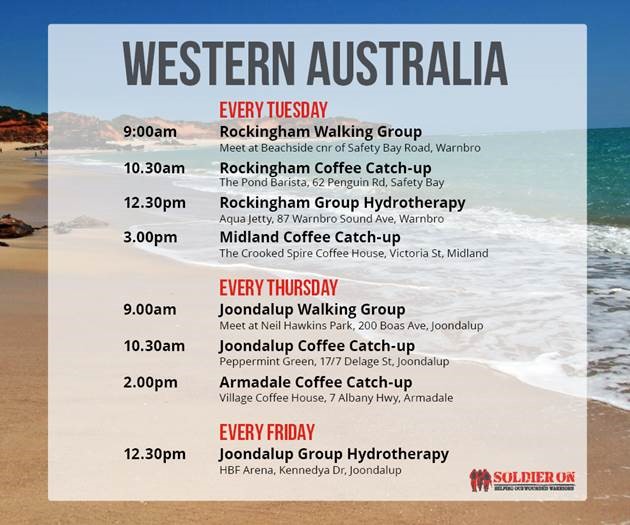 Kindest regards, and thank you for your support.

0439 702 482 |soldieron.org.au | Facebook: SoldierOn | Twitter: SoldierOnAust
ACN: 159 358 219 - ABN: 248 117 60786 | Donate Now