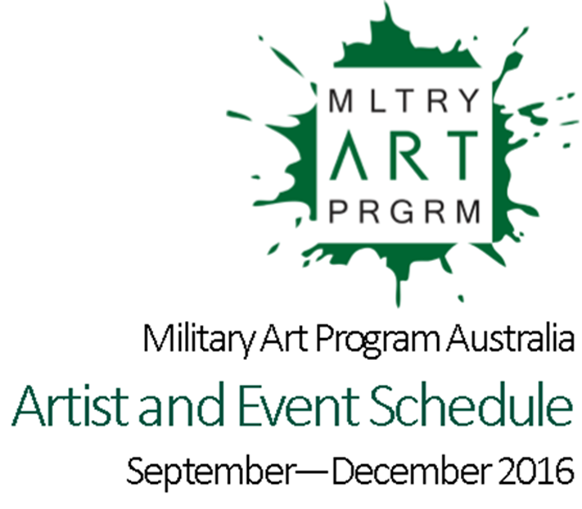 Due to the ongoing success of the Military Art Program, the schedule for September - December 2016 is no out!
The Military Art Program Australia is a not for profit organisation developed from a desire to provide access to greater services and free classes in arts, for the benefit of current and former serving Defence Force veterans
The classes cater for skills from beginners to advanced allowing maximum participation and learning for all levels. No experience is necessary, whether you have been experimenting with art for a while, or you have never picked up a pencil or a brush before, these classes will provide skills and techniques for all skill sets with the focus to experience art.
Classes are conducted in relaxed environments, with like minded people from a familiar background. If you are current or former serving Defence personnel, we encourage you to give this a try. Your attendance will also encourage and support other veterans or mates to participate, who may be suffering as a result of service.
Clicke HERE to view the schedule and registration information