Ladies and Gents, Its out there and selling very fast.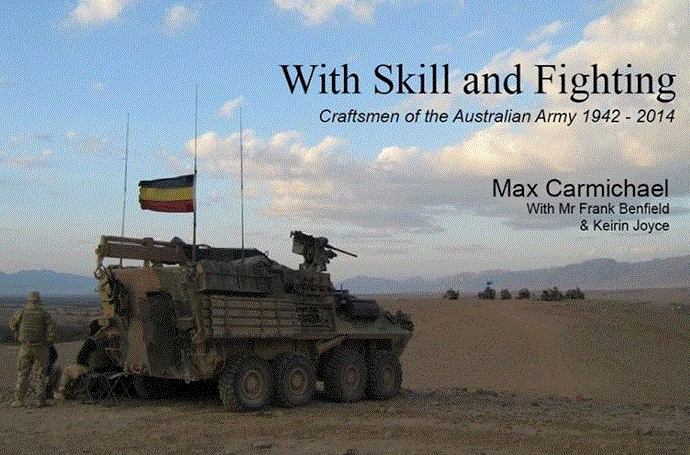 As some will know the Corps History Book is now on sale. The National Web Site Shop was launched today.
Two versions of the book are available:
A. Numbered 1 to 400 Limited Edition @ $120 including postage and handling within Australia; No preference numbers available, first in best dressed allocation of numbers.
B. Hard Copy 1600 copies @ $80 Including postage and handling within Australia.
To purchase go to www.raeme.org.au click on shop select your book type and follow the the PAYPAL process. You can also purchase through your regional association by clicking on the link on the FACEBOOK page.
Pre sales are rocketing along especially on the Limited Edition, if stock run out of the limited edition (only 400) before your order is received then you will receive a hard copy version with a refund of $40.
Those addresses that have a membership email and snail mail system, please notify all members, thankyou.
Any questions on availability should be directed to Paul Gibbs This email address is being protected from spambots. You need JavaScript enabled to view it.
Kind Regards
Raymond Norman
President
RAEME National Association