ANZAC Day Function 2021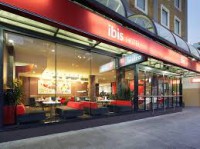 From April 25, 2021 11:00 until April 25, 2021 18:30
Posted by PERRY BEOR
http://www.wa.raeme.org.au/index.php/about-us/committee
All RAEME Association of WA members and families are invited to attend the after march function at the IBIS Hotel.
Please note a special license will been obtained (subject to approval) to open at 1100 h.
Cost: As per last year - $20 for members (and to renew) and $20 for guests
For those that have paid membership / renewed prior to ANZAC Day get an extra ticket for the door prize.
Food will be available.
This year is bound to be even better so make sure you contact all your mates and get them there.
To renew membership visit: http://www.wa.raeme.org.au/index.php/membership/membership-renewal
For new membership visit: http://www.wa.raeme.org.au/index.php/membership/ordinary-membership
Arte Et Marte