Post Anzac Day Catch-Up / Spanner Club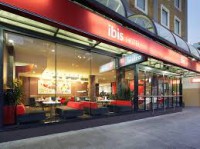 From July 24, 2021 13:00 until July 24, 2021 18:00
Posted by PERRY BEOR
http://www.wa.raeme.org.au/index.php/about-us/committee
All RAEME Association of WA members and families are invited to attend the after march function at the IBIS Hotel.
Please note a special license will been obtained (subject to approval) to open at 1300 h.
Cost: As per last year - Free for members (Fees can be paid on the day)
For those that have paid membership / renewed prior to ANZAC Day get an extra ticket for the door prize.
Food will be available.
It's been a tough year and half. Lets take this opportiunity to catch up with friends and get together.
To renew membership visit: http://www.wa.raeme.org.au/index.php/membership/membership-renewal
For new membership visit: http://www.wa.raeme.org.au/index.php/membership/ordinary-membership
Arte Et Marte