RAEME Family Get Together 2022 - Hold the date.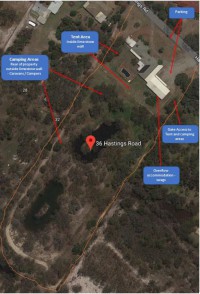 From September 23, 2022 17:00 until September 26, 2022 14:00
Invitation to our RAEME Family
What: RAEME Retreat Weekend
When: Fri 23th Sept – Mon 26th Sept 2021 – welcome all weekend or part thereof.
Why: Opportunity for our RAEME family to connect over the long weekend – Camping in an informal environment.
Who is invited: Current and ex serving RAEME members and their family.
Who to contact: Grant Stinson 0477 700 828 or This email address is being protected from spambots. You need JavaScript enabled to view it.
How: Please contact Grant ASAP to confirm numbers for group bookings or for further information
Loose plan:
Friday:
Setting up camp and Dinner at Pinjarra RSL. Dinner $15.
Saturday:
Garden Island tour of coastal artillery sites - TBC.
Sunday:
Monday:
Wrap up
From a COVID perspective, if sick, give it a miss.