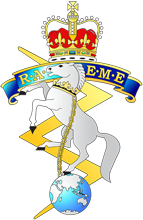 8237526 Major Perry John Beor
Perry Beor was born on 15 February 1962 in Perth. Commencing schooling at Our Lady Help of Christians Convent and Xavier College, he completed his secondary education at Trinity College in Perth in 1979, graduating as Dux of the College.
From 1980 to 1983 Major Beor attended the University of Western Australia, graduating with a Batchelor of Engineering with Honours in civil engineering. He then commenced his civilian employment with the Water Corporation, with whom he had been a cadet.
Following positions in Operations, Maintenance and Design, in 1990 Major Beor took up a position in Project Management, where he remained until 2006, specializing in large civil construction, particularly major dams. In that year he was appointed Manager, Engineering Services Section with responsibility for Central Workshops and the Inspection, Instrumentation and Refurbishment Services until 2012, where he moved to the Field Services Branch as a Project Manager.
In 1989 he competed his Master's Degree in Business Administration and soon (23 hrs) after joined the Army Reserve. In 1992 he graduated from the Western Australian University Regiment (WAUR) into the Corps of Royal Australian Electrical and Mechanical Engineers and was posted to 113 Field Workshop as a Platoon Commander.
Major Beor's subsequent postings included training appointments as Senior Instructor in the Other Ranks Promotion Cell at Land Warfare Centre Western Australia (LWC-WA) and the Australian Army Cadet Officer Training Cell at WAUR, Grade 3 Course Manager at LWC-WA and Grade 2 (Modules 1, 2 & 3) Instructor at QUR.
During this time he also gained a Master's Degree in Engineering (Project Management) and certification as a Project Management Professional.
Major Beor commanded the Technical Support Troop at A Squadron, Tenth Light Horse Regiment from 2000 to 2001. In 2002-04 he returned to 13 Combat Service Support Battalion as the Officer Commanding 113 Workshop Company, a role he returned to in 2006.
More recently in 2008/09 and again in 2010/11 he took up the appointment as Officer Commanding 109 Signal Squadron. Whilst in this posting he fulfilled the role of G6 on OP AMULET (CHOGM) and his efforts were recognized with a Bronze Commendation from Forces Command.
Following this he headed the 13 Bde Compliance Cell, a role he held until being posted to ACAA in 2014. This cell had responsibility for second party audits of all 13 Bde units across the disciplines of TRF, WHS, SCA and FIN and visited each unit and subunit 3 times a year.
Perry and his wife Michelle have four children, Peter, Michael, Georgina and Matthew. His leisure interests include history, overseas travel and reading good fiction.