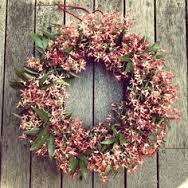 We are long bombarded, in the lead up to Christmas, with media messages that the "Silly Season" is a time of joy, happiness, delicious food and social events where we enjoy the company of loved ones and many friends.
Well, this may be the case for some but, for others, it can be a time of intense loneliness; chaos and pressure due to all the obligatory activities (cooking, socialising, 'perfect' present buying etc) and the stress caused by family conflict/arguments or not meeting others' expectations.
According to research Christmas is a time of year when many people experience a high degree depression, anxiety and sadness. According to US data (I couldn't find specific data for Australia), there is a greater incidence of suicide and attempted suicide at Christmas time, and mental health professionals report a significant increase in patients complaining about depression. One North American survey reported that 45% of respondents dreaded the festive season.
BHP Billiton Chief Executive Officer Andrew Mackenzie today announced 19 finalists for the 2016 BHP Billiton Health, Safety, Environment and Community Awards.
One of the finalists was James 'Muk Muk" McNeilage. James was a VM for many years before moving into mining at BMA then shifted to Newman into the Field Maintenance Superintendent role at Mount Whaleback .
All the finalists demonstrate best practice in sustainability from across BHP Billiton globally and today's announcement recognises and celebrates the innovation and commitment they made to making their workplaces and our communities more sustainable.
James was recognised in two categories:
Health for Project: 'Hydraulic test bench' and the Sustainability Leadership Award
This is a great example of RAEME Ingenuity shining through to work smarter and safer!
The Association would also like to congratulate James on his outstanding efforts.
A great time was had by all at the 2015 informal RAEME Corp Birthday Celebrations at "The House". The activity was well attended. There was a great mix of young and old members and their children... If you were unable to attend you missed out on a great afternoon! Below are some photos of the event..... Click on the image to view the image in more detail.....
Ladies and Gents,
All Event, Birch Carroll and Coyle and Greater Union Cinemas in Australia offer free tickets to our Veterans as their way of showing appreciation for veteran's service. Unfortunately you cannot book these online, as it would then allow those who do not have the proper card to try and access the free ticket. It is only a service we offer in store.
This information is not given on their websites, nor is it given on the Department of Veterans Affairs website. To receive your complimentary tickets you will need to be a holder of a Gold Card which is endorsed with TPI, EDA, or War Widow.
The tickets are only offered Monday through Friday, once per day. The offer of a free ticket is not valid for movies on the "No Free Tickets" list, or for 3D, VMAX, Gold Class, special events and Movie Marathons.
Hope this is of some help to RAEME mates.
Kind Regards
Raymond Norman