Dear Friend of the Trust,
I wanted to write to you to let you know that the Bravery Trust is the new business name for the Australian Defence Force Assistance Trust.
A great day was had by all for this years AGM and Veterens Health Week and we thank everyone who joined us to make the day a success. A big thankyou to our guest presenters and visitors John Power (RSL), Shirley Mooney (SAS Association), Rebecca (VVCS) and Gabby Ryan (DVA) for joining us and sharing some great veterans health information. Thankyou also to Julia our association Welfare adviser for also bringing in some great veterans health information. It was fantastic to hear of the varous levels of support available to our RAEME family and comforting to know we have people that really do care and can help out.
I am the curator of the Great Cobar Heritage Centre. A great coat found in an op. shop was recently donated to our museum. The shoulder badge is for the RAEME; the sleeve badge is for a Sergeant Major and a label inside identifies it as having belonged to WO2 J.C. Philp [sic] no. 11120. I'd like to find out something about the age and possible uses of the coat and how it ended up in Vinnie's in our outback NSW town of Cobar. If you can help or redirect me to someone/where that can help, I'd be most grateful.
Regards,
Kay Stingemore
This email address is being protected from spambots. You need JavaScript enabled to view it.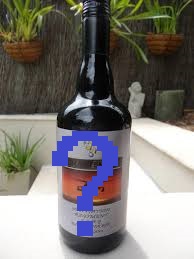 Place Your Orders at the shop NOW!
Welcome to the long awaited update for the RAEME Port for 2015. For those of you that may not be aware, the RAEME Port for 2015 is sponsored by the Special Operations Logistics Squadron (SOLS) based in Holsworthy, NSW.