As some will know the Corps History Book is now on sale. The National Web Site Shop was launched today.
Two versions of the book are available:
A. Numbered 1 to 400 Limited Edition @ $120 including postage and handling within Australia; No preference numbers available, first in best dressed allocation of numbers.
B. Hard Copy 1600 copies @ $80 Including postage and handling within Australia.
Hello everyone,
This is yet another very difficult message for me to write considering what has happened over the past fortnight with the tragic
loss of a very special friend in Skeeta Ryan.
During the course of letting everyone know that we had lost Skeeta Ryan I received a message from Len Stainer advising me that
Tubes Gerhardt was very sick after being diagnosed with a brain tumour and that he was preparing for Chemo and radiation treatment.
Although I had contact details for Tubes after I spoke to him a few years ago after we received news that he had died, thankfully it
wasn't Tubes who had passed away. I was unable to contact Tubes to get an insight into his condition and therefore I was not going
to put out any false or misleading information.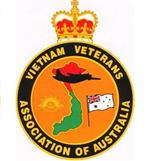 THE PRESIDENT AND MEMBERS OF THE VIETNAM VETERANS ASSOCIATION OF AUSTRALIA WA BRANCH CORDIALLY INVITE
The President and members of the RAEME Vietnam Association, their partners and families
TO
VIETNAM VETERANS REMEMBRANCE DAY 2014
At
The Vietnam Veterans Memorial Pavilion
May Drive via Saw Ave
KINGS PARK
On
SUNDAY 17th AUGUST 2014 AT 11.00AM
Soldier On Cycling Perth is up and going.

Being run through Soldier On Perth.

The plan is to ride once a month at this stage, starting next Saturday the 19th of July .

We are looking at getting current and ex service personnel including people who have an interest in supporting Soldier On, to come along for a spin, group ride and coffee.

Whether you ride your sons Mountain bike or a state of the art Tour De France race bike we want you all to come along .
Start time will be 10am
With the location to be released in the next few days, but will be not far from the Old Raffles Hotel in Applecross to allow for access for people north and south of the river.
The ride won't be a sprint session or hill repeats, but a casual ride with some good mates !
Hope to see you there , and welcome in the start of Soldier On Cycling Perth.
We will be posting further info during the week to help assist some of you that may never have group ridden before.
Check Facebook for more information. The following link may only work if you have a Facebook account... Sorry!
https://www.facebook.com/SoldierOnCyclingPerth