Hi,
Please find attached the ANZAC Day Parade Order of March, maps and details about form up locations.
Please note that there are no COVID 19 restrictions on the Parade other than us having to acknowledge social distancing.
This means we will be marching four abreast this year and will be ensuring spacing between each line.
Also attached is the QR code for the Parade. Please circulate this broadly and encourage people to Check-in using the SafeWA app ahead of assembly at the form up area to help alleviate the queues. There will be physical sign in at the registration desk as well.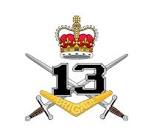 Expressions of Interest are being sought to fill the following task: Various roles with 13X
The 13 Brigade (13X) is looking to grow significantly in the coming months with a diverse range of opportunities.
1. Reservists with military or civilian construction, qualified trade experience and qualifications. (Electrical, Plumbing, Construction etc)
2. Administration roles to support the 13 BDE HQ. If you are a clerk, planner or have relevant office assistance/ human resource experience this could be suitable for you.
3. Logistics and Support roles including Drivers, Supply Chain and Movements personnel.
The Army is working to provide more diverse employment opportunities for reserves. To help identify possible roles and broaden your prospects, there is an opportunity to list any civilian skills upon application of this role.
The Australian Army has teamed up with WithYouWithMe to help understand new skills that people may have obtained since ceasing full time service and match this to in-demand roles currently available.
If you are looking for reserve service, please express interest and apply for this role through WithYouWithMe using the link below.
https://adf.potential.withyouwithme.com/
Preferred Rank:
CPL - MAJ
Employment Type:
Part-time / Flexible
Preferred Location:
WA & Remote working available
No of personnel required
30



Security Clearance:
NVL1
If you have questions regarding this EOI please direct it to the Team's In-Box - This email address is being protected from spambots. You need JavaScript enabled to view it.

RSL-WA - Veteran & Community Liaison Officer - Contact Information
John McPherson
Veteran & Community Liaison Officer
The Returned & Services League of Australia WA Branch Incorporated
Ph: (08) 9287 3799 F: (08) 9287 3732
Level 4, 28 St Georges Terrace, Perth 6000 | PO Box Z5424 St Georges Terrace Perth WA 6831
Email: This email address is being protected from spambots. You need JavaScript enabled to view it. Website: www.rslwa.org.au
Expressions of Interest are being sought to fill the following task: Logistics Staff - 13 CSSB - Irwin Barracks
all SERCAT 3 pers who are interested in doing days – either on DA26 or if they would like to transfer back into SERCAT 5, and

any SERCAT 2 pers who are interested in undertaking a SERCAT transfer to either SERCAT 3 or 5 capacity to do days.

Defence as part of the Army Objective Force and Army Force Structure Implementation Plan sees a growth in service opportunity within WA over the coming years.

there are numerous ARES opportunities that exist within 13 CSSB as part of the TWS 13 CSSB are flexible in members ability to provide effective service – i.e. it doesn't have to be a traditional Tue evening, but if you can provide effective service through a parading schedule (other evening, during the week or on weekends, i.e. give a two week period to support a course) 13 CSSB are interested.
All interested pers are to e-mail the 13 CSSB POC (details below) – outlining the following:
Ability to physically parade at Irwin Barracks

Approximate number of days and frequency based on their civilian employment

Years since last conducted service (in either a SERCAT 3 DA26 capacity, SERCAT 5 ARTS or SERCAT 7)
Skills required: As per ECN
Preferred rank is from: Any Rank
Employment Type: Preferably SERCAT 5 however SERCAT 3 opportunities are also considered.
Preferred Location: Perth
Security Clearance: NV1
Duration: ongoing
Personnel Required: 5
ARTS Available: Yes
Task POC:
WO1 Michael Edwards – RSM 13 CSSB, e-mail – This email address is being protected from spambots. You need JavaScript enabled to view it. and mobile: 0438 395 658
EOI for this Task/Vacancy are to be submitted by reply email NLT COB 9 April 21. Replies should include PMKeyS Number, Name, Rank, ECN.

POSTPONED - They have not yet moved in. The finishing touches are taking longer than expected.....
Colleagues,
I would like to thank you for your interest in supporting how RSL(WA) can better engage with contemporary veterans.
A key outcome from the initial consultation on the 5th of August was a commitment for a follow up 6 weeks later, allowing two board meetings and the move into the new facility to occur. I would like to propose the second consultation
Date: 23 September, Wednesday
Timings: Tour 1630 - 1700
Consultation 1700 - 1800
Location: 28 St Georges Terrace, ANZAC Club
I would be very appreciative if each of you could please pass this invitation onto other veterans you know are in the community. The more people involved in this process the better outcome we will collectively achieve.
A summary of the first consultation was provided to the Board on the 6th of August and was warmly accepted. This summary included key outcomes of 'what is a contemporary veteran?' and the proposal for a RSL(WA) Family Day event at Kings Park.
Summary of points discussed:
1. Is it important to be a member or not? Can non member veterans access services?
2. There is a significant gap in awareness of what RSL(WA) does
3. There are 3 cohorts that RSL(WA) needs to consider to better engage contemporary veterans, those without children, those with children still living at home and 'empty nester' veterans.
4. Communication should always be improved.
5. The 2 areas that RSL(WA) should focus on are camaraderie (inclusive of family's) and service delivery
6. Corporate partnerships are an opportunity to better engage with veterans.
7. Better engagement with the current full time and reserve ADF units in WA.
8. A family day for all veterans, Kings Park, with food, activities for kids and possibly some sporting identities
9. A simple find your RSL tool
10. Identifying a different way to commemorate conflicts and periods of service
11. 13 Brigade involvement in support displays and engagement with various associations
12. A follow-up consultation in 6 weeks
13. Going to an RSL sometimes feels like 'going to another units boozer'.
Where to from here?
I would like the second consultation to focus on answering 'How does RSL(WA) better engage with contemporary veterans?'. I am very interested in being able to propose actionable initiatives that can engage the three identified cohorts.
Thank you again for your interest and support. Collectively I am confident we can make a real difference in WA.
Kind regards
Duncan