On ANZAC Day, we're asking Australians to stand in your driveway, on your balcony or in your living room to remember all those who have served and sacrificed. Join us by lighting a candle and listening to the ANZAC Day driveway Dawn Service at 5.55am on April 25. You can tuning in to ABC Radio, 6PR, 96FM and 6IX for the dawn commemoration that will include The Ode, The Last Post and one-minute's silence #DrivewayDawnService

To all,
Find below the link to the "Camaraderie" videos. Both Generations and Vietnam Remembered.
Happy viewing.
Regards,
Richard Williams. OAM.
V.V.A.A. W.A.

The latest Horse's Mouth Newsletter has just been released. You can download it from HERE!
This edition covers the AGM, the RAEME Get together, Corps Birthday, Anzac Vigil and Anzac Day events... This and much more!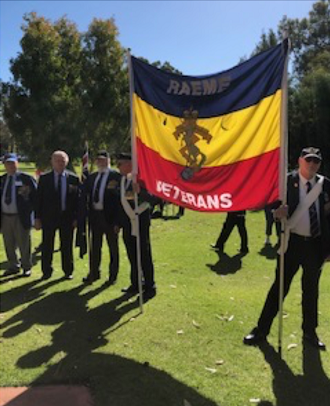 The RAEME Banner was held high on Sunday the 18th August where it took pride in place at the front of the Vietnam / Battle of Long Tan Day march. This years march was well attended..
This years formalities recognised the significance of the 53rd anniversary of The Battle of Long Tan however concentrated on the Battle of Binh Bah. The battle occurred 50 years ago and was fundamental to clearing Binh Ba village of a significant enemy force that had been assembled to threaten Nui Dat.
"The Battle of Binh Ba: 6-7 June, 1969. The Battle of Binh Ba, fought 50 years ago on June 6 and 7, 1969 was a key moment in the history of Australian operations in Vietnam and is a prime example of combined arms and joint operations in general, and infantry and armour cooperation in particular." (army.gov.au) To read more about the battle click HERE.
Unfortunately we had a reduced attendance at lunch (a few late withdrawals due to ill health), however those who attended had a great time.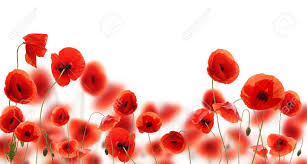 Volunteers sought for the RSLWA's Poppy Project
2018 is the 100th Anniversary of the Armistice and the RSLWA is undertaking a 62,000 Poppy Project to highlight the significance of the occasion.
The 62,000 poppies represent the number of lives lost in World War One and the Project aims to have 62,000 poppies created and installed on the lawns of Kings Park in time for the 11 November Anniversary
Volunteers are sought for the two separate phases of this project; 'The Creation' and 'The Installation'.